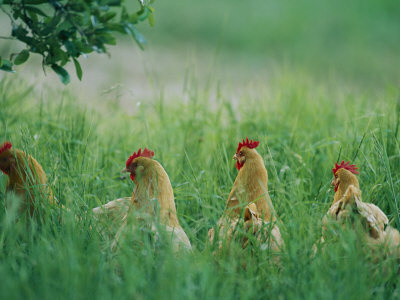 Today's letter is "H". We chose to study Hens. What a great spring activity. Besides, May is
National Egg Month
and what better way to celebrate eggs, than to learn about hens?
We read a few good books:
The Little Red Hen by Paul Galdone
Henny Penny by Paul Galdone
Hattie and the Fox by Mem Fox
We enjoyed a few fun activities:
Hen online puzzle
Online Farm and HenHouse game
Hen and chicks coloring page
"H" Tracing Page
Of course, we ate a good snack...

Chicken salad sandwiches
I also had a few dry wishbones that the children were able to snap.
For math, we learned that an egg is oval and why an oval isn't the same as a circle.
We also played a variation of
Scrambled Egg Math
. I took an egg carton and wrote numbers 0-9 inside each indention, along with an few extra 1's. I added two marbles. Each child got to shake the carton, then open it to see what numbers the marbles landed in. Then they counted out that many markers that were set nearby.