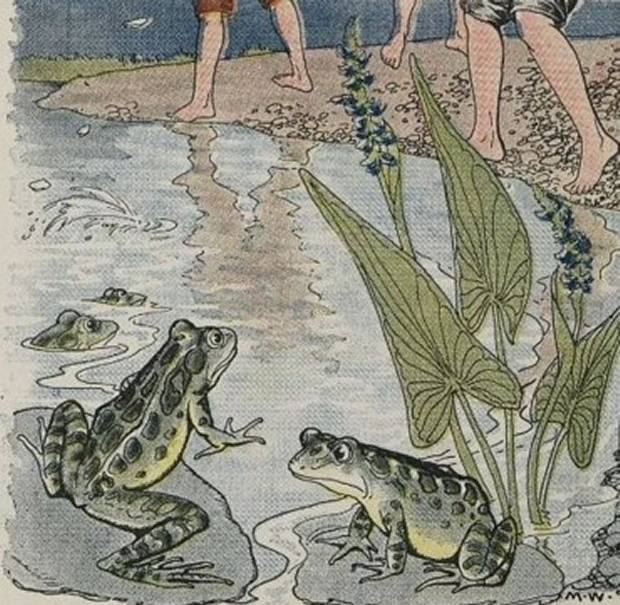 The Boys and the Frogs
by Aesop, illustrated by
Milo Winter
Narrated by Troubles:
The boys were throwing stones and the frogs were scared. One of the frogs, the one who was brave, stuck his head up out of the water. He said....
Narrated by Missy:
"Stop. We don't want to die."
Concluded by Momma:
The Moral of the Story is..."
Always stop to think whether your fun may not be the cause of another's unhappiness.
"
Missy also used the moral for her copywork today.