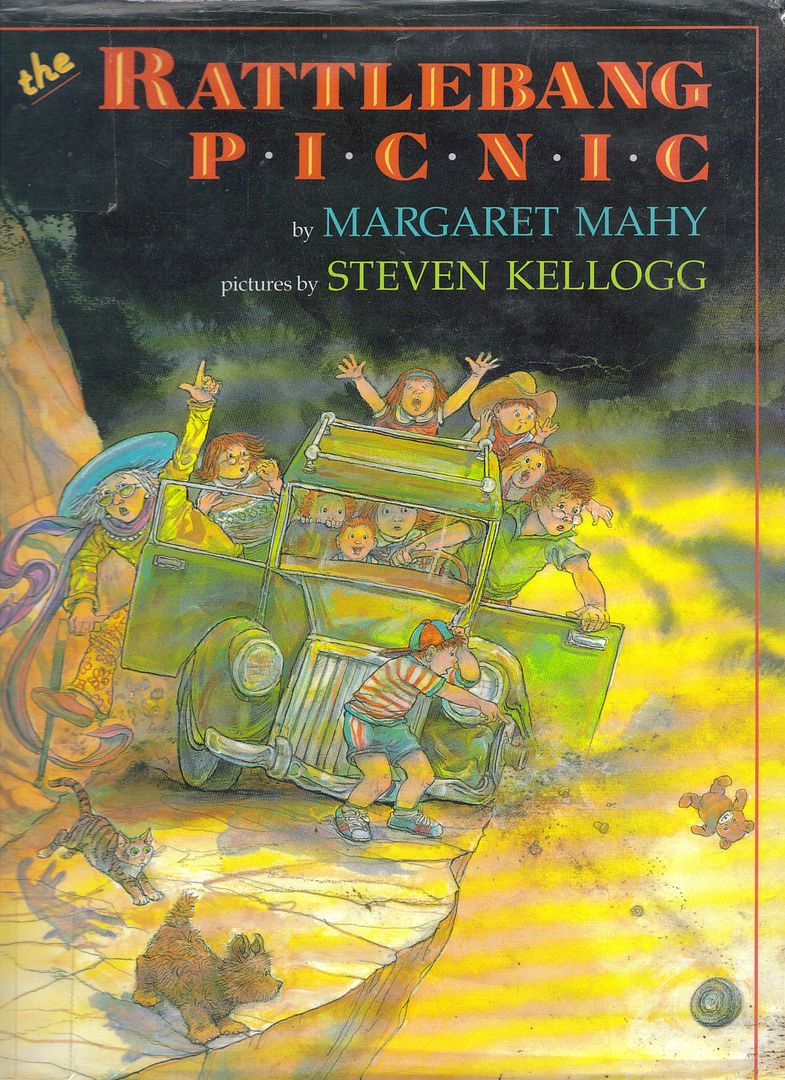 What a fun adventure
this book
is! We have many of Steven Kellogg's great books. We appreciate the details in his illustrations and the complexity, as well. This one is written by Margaret Mahy. My favorite line comes just two pages into the book:
"We can afford either a wonderful, speedy car that never breaks down, or we can have lots of children," said Jack McTavish. "What a pity we can't have both." "Perhaps we can have just a few children--
just six or seven
--if we make do with an old car," suggested the new Mrs. McTavish.

With hilarious references to Grandma McTavish's poor cooking and the bumping, banging and backfiring, this book is a sure family favorite.
Another well-loved Kellogg-illustrated book is
Iva Dunnit and the Big Wind
. Written by Carol Purdy, it's the story of Iva and her six children. She taught them to keep their wits, stay put, and they all work together to overcome some really big trouble. Make sure to add this one to your reading list!